High Pressure Kits
by DewEze
DewEze has a full line of high pressure clutch pump kits for almost any current model truck. DewEze kits allow you to operate knuckle boom cranes and hooklifts without the restrictions of a PTO. You will be able to operate these products in a broad engine RPM range and have the mobility you need to get the job done. Flows available from 3 ½ gallon at idle to 7 ½ gallon at 1000 engine RPM. Pressure range from 4000 psi continuous to 4500 psi intermittent. DewEze high pressure clutch pump kits feature a solid cast iron pump design that has been tested in severe industrial applications. With 30 years of experience and as an acknowledged leader in this industry, DewEze has become well-known for bringing new innovations to the hydraulics market. This line of high pressure clutch pump kits carries on that proud tradition.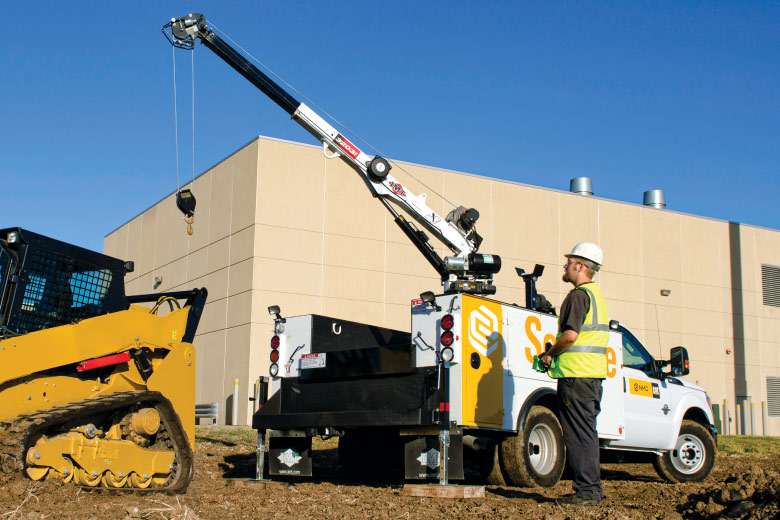 DewEze hydraulic clutch pump kits run independent of your truck's transmission, meaning you get instant, mobile hydraulic power with a flip of a switch.

DewEze hydraulic clutch pump kit brackets are machine cast which means installation goes lightning quick, with no working to make the part fit and no fiddling with belt alignment, saving you and your organization time and money.

DewEze hydraulic clutch pump kits are built to last, using premium materials and state-of-the-art manufacturing methods.

DewEze hydraulic clutch pump kits come with either an automatic or OEM belt tensioner, extending belt life and keeping you on the road.

We build DewEze clutch pump kits to go the distance. Should something go wrong, rest easy knowing that DewEze offers great customer service in addition to being covered by a one-year warranty.
Spec Table
SAUER HIGH PRESSURE PUMP / SERPENTINE BELT CLUTCH - 6" dia. / CRANKPULLEY - 6.75"
| Rated GPM (cu. in.) | 625 RPM | 675 RPM | 750 RPM | 875 RPM | 1000 RPM | 1250 RPM | 1500 RPM | 1750 RPM |
| --- | --- | --- | --- | --- | --- | --- | --- | --- |
| 12 (1.55) | 4.3 gpm | 4.7 gpm | 5.2 gpm | 6.1 gpm | 6.9 gpm | 8.7 gpm | 10.4 gpm | 12.2 gpm |
| 9 (1.16) | 3.2 gpm | 3.5 gpm | 3.9 gpm | 4.5 gpm | 5.2 gpm | 6.5 gpm | 7.8 gpm | 9.1 gpm |
| 7 (1.04) | 2.9 gpm | 3.1 gpm | 3.5 gpm | 4.1 gpm | 4.7 gpm | 5.8 gpm | 7.0 gpm | 8.2 gpm |