Snow & Ice Removal Kits
by DewEze
The hardworking teams that strive to clear our streets regardless of the severity of the storm rely on DewEze to get the job done. A complete Central Hydraulic System by DewEze provides a one-stop shop for all your hydraulic needs. Pairing a DewEze Valve Tank (VT) with an industry leading DewEze Clutch Pump Kit delivers true "live hydraulics" allowing you to plow more efficiently. This central hydraulic system provides a multifunctional power source designed for (electric or manual) plow/hoist/spreader combinations, as well as custom packages. The DewEze VT series is a self-contained configuration that includes both the valve and reservoir in one compartment. Each of our valve tanks ship completely assembled, thus requiring little installation time. Simply bolt the unit to the frame of your truck, connect the hoses, run the electrical lines and you are ready to go. The DewEze VT series is available in three options, offering a variety of pricing and associated benefits. Painted VT- Standard painted steel model Stainless Steel VT- Premium stainless steel model; weather resistant compartment that prevents chemical corrosion Poly-U VT- Cost effective steel model with poly-u coating; high corrosion and wear resistant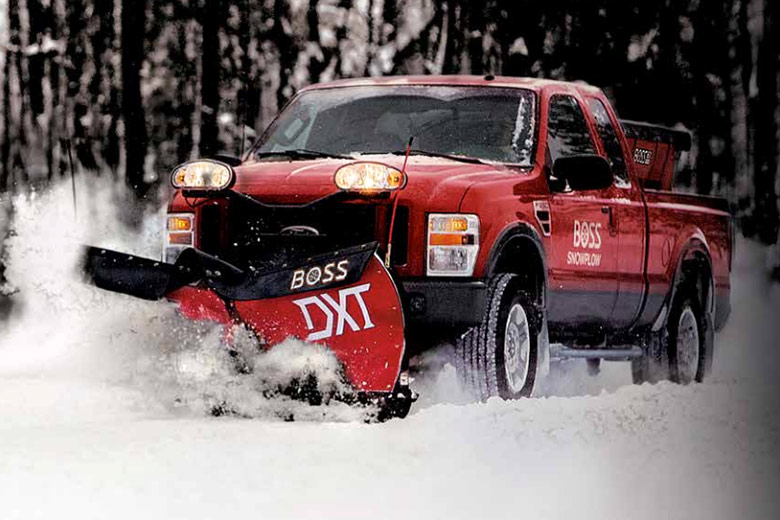 Pairing a DewEze Valve Tank with an industry-leading DewEze Clutch Pump Kit delivers true "live hydraulics." This central hydraulic system provides a multifunctional power source designed for custom packages.

All Valve Tanks are a complete assembled unit which include hoses, valves, filter, strainers, temperature gauge and sight glass in a self-contained reservoir unit.

DewEze Valve Tanks come pre-plumbed with single-wire braid hoses, connected to all valve components, increasing efficiency of install.

The DewEze wireless remote gives you the freedom to safely control your equipment without being near it. This remote can be hard-mounted with various RAM mounts, providing functionality to match today's modern work trucks.

Plow and hoist without limits with the adjustable inlet. Our snow and ice systems are built to increase or decrease oil flow to the cylinders, no matter the conditions.

We build DewEze Central Hydraulic Systems to go the distance. Should something go wrong, rest assured knowing that DewEze offers great customer service in addition to being covered by a one-year warranty.

The DewEze Valve Tank includes integrated port relief, protecting the plow and hoist cylinders from damage in lower pressure settings.
| GPM (disp) | 750 RPM | 1000 RPM | 1250 RPM | 1500 RPM | 1750 RPM | MAX PSI |
| --- | --- | --- | --- | --- | --- | --- |
| 17 (2.02) | 7.79 | 10.39 | 12.99 | 15.59 | 19.19 | 2500 |
| 12 (1.40) | 5.40 | 7.20 | 9.00 | 10.80 | 12.61 | 3500 |
| 9 (1.09) | 4.20 | 5.61 | 7.01 | 8.41 | 9.81 | 3500 |
| 7 (.93) | 3.59 | 4.78 | 5.98 | 7.17 | 8.37 | 3500 |
| 5 (.62) | 2.39 | 3.19 | 3.98 | 7.78 | 5.58 | 3500 |
| Pump speed is 29.2% faster than engine speed. | | | | | | |
| As we continue to update and improve our product line, specifications are subject to change without notice. | | | | | | |