Prom is all about style for high school students. From funny promposals to the gown and flowers to the red carpet arrival, all play an important role in the celebratory evening.
As part of DewEze' 20,000th Bale Bed milestone, we wanted to make sure two Kansas students arrived to prom in style by escorting them in the DewEze show truck. Parents and students could enter the free ride by commenting on a Facebook contest. But, there was one entry in particular that stood out from the rest of the crowd.

Peabody-Burns junior Devon Gaines' unique promposal hooked sophomore Taylor Wallace and us. The FFA president decorated hay bales and asked if Taylor would "bale him out to prom." We couldn't say no.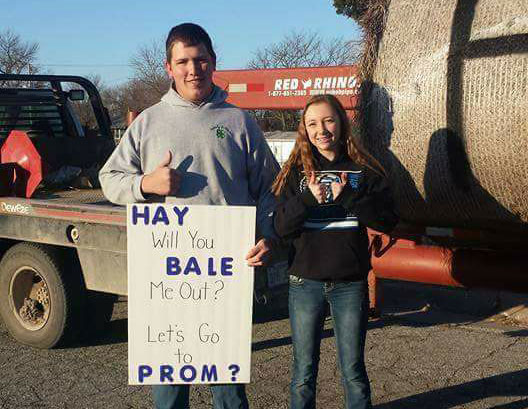 "Hay will you Bale me out? Let's go to prom?"

Devon's father, Jerrod, helped coordinate the April 8th event. He even kept the contest a surprise from the kids! So when we rolled up in the show truck, hauling a decorated hay bale with the students' names and prom theme – they were stoked.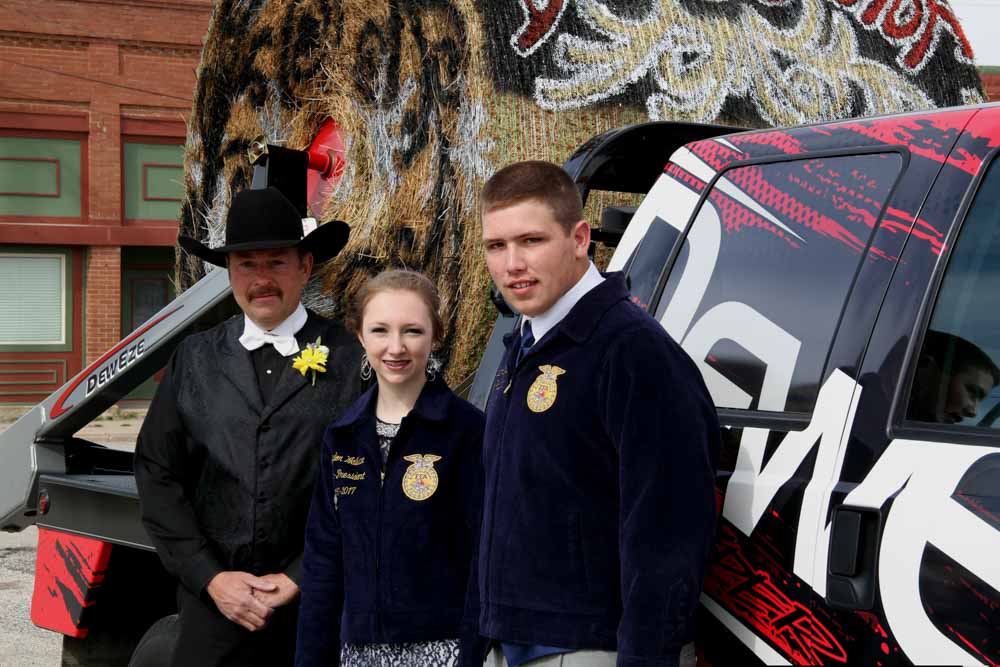 Stuart Rose of DewEze chauffeurs Devon & Taylor
In classic prom tradition, we paraded Devon and Taylor through town, obviously getting double-takes from onlookers. We even stopped to get pictures with Devon's grandparents, DewEze customers since the 1970s! But, before we dropped off the couple for their grand entrance, we couldn't leave without a picturesque scene in a nearby pasture.
Devon and Taylor, we want to thank you for being such good sports, and taking hundreds of pictures! We hope you enjoyed the ride and "night out in Paris!"